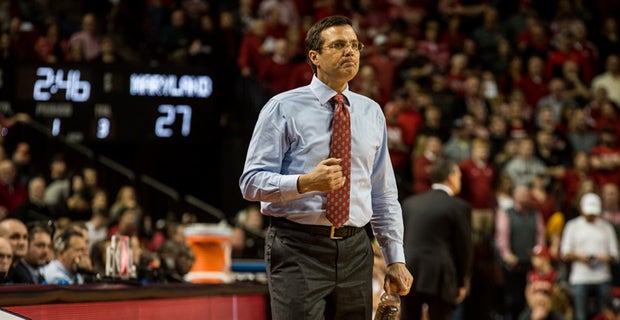 Seeking a road win to avoid a 1-3 start to Big Ten play, the Nebraska basketball team battled foul trouble, Iowa's zone defense and Jordan Bohannon in a 93-84 loss to the Hawkeyes in Iowa City. 
"We talked about playing with urgency. We practiced hard yesterday, but I don't think we matched Iowa's (intensity)," Nebraska head coach Tim Miles said on his postgame radio show. 
Both teams started quickly out of the gates, with the teams in double figures around the first media timeout. Nebraska led early, but battled early foul trouble, and didn't adjust well to Iowa's zone look that was focused on stopping James Palmer Jr., who had just six points in the first half. 
Nebraska attacked the zone with Isaac Copeland, but Copeland, Tanner Borchardt and Isaiah Roby spent a good chunk of the game in foul trouble — especially in the first half. Iowa out-rebounded Nebraska 40-31 on the night, and found easy buckets around the rim in the first half as the Hawkeyes took a seven-point lead with 2:36 remaining in the first half. 
Copeland led Nebraska with 24 points, while Roby chipped in 17 points and nine rebounds in just 23 minutes on the floor. 
Nebraska used a 10-4 lead to close Iowa's lead to one point with seconds left in the first half. On the final possession of the half, Bohannon caught the ball, went the length of the floor and hit a running 3-pointer from the wing to send Iowa to the locker room with a four-point lead and a little momentum. 
Those were the only three points Bohannon scored in the first half, but it sparked the guard, who finished the night with 25 points and five assists to lead the Hawkeyes. 
"Bohannon is just a very good perimeter player," Miles said. "Good in transition…he's one of those guys who makes his team so much better," Miles said. 
Iowa grew its lead to 11 points early in the second half, as the Huskers struggles from 3-point range continued. Nebraska came into the game as one of the league's leaders in 3-point shooting, but finished 4-of-23 from 3-point range in the loss. 
Miles said Nebraska didn't do enough to create opportunities in Iowa's zone. Glynn Watson and James Palmer Jr., combined to go 0-for-10 from 3-point range, though Palmer did finish with 20 points. 
"I thought we had some good looks, but not enough," Miles said. "We had worked in practice with our playmakers 'punching gaps' and we just didn't get it in there enough. When we did, good things were happening."
Nebraska cut Iowa's lead to five points with 2:24 remaining, but a Bohannon 3-pointer pushed the Iowa lead back to eight. Bohannon scored 11 of Iowa's final 13 points to ice the win. 
Nebraska must pick up the pieces and get ready for a home game Thursday night against Penn State. 
Notes: 
— Sunday marked just the ninth time in school history that both team were ranked at game time (Nebraska 24, Iowa 25).
— Nebraska had a pair of 20-point scorers today in Isaac Copeland (24) and James Palmer Jr. (20), marking the second time NU has had a pair 20-point scorers (also vs. Cal State Fullerton)
— Nebraska's 91 points allowed is a season high (85 at Minnesota) and over 30 points higher than the Huskers' season averag entering the contest.
— Nebraska had just eight turnovers, the fourth straight game the Huskers committed 10 or fewer turnovers in a game. 
— The Huskers shot a season low .174 from 3-point range, snapping a streak of four straight games over 40 percent from long range. 
— Isaac Copeland's 24 points was a season high (previous best 23 vs. Missouri State) and marked his third 20-point game of the season. 
— Iowa had NU opponent bests in free throws made (29), attempted (32) and percentage (.906). No other Husker opponent this season shot at least 85 percent from the line.